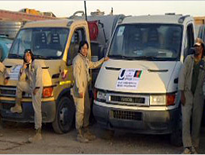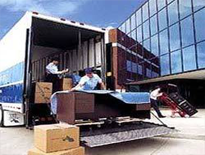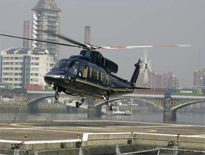 Unity LSS, an innovator in the transportation industry, is a chief provider of Logistics, Transportation and Supply Chain solutions. Our multi-faceted transportation service company is involved in logistics, brokerage and specialized transportation. Unity LSS has been providing transportation services since 2003 starting with our support operations to US Forces in Iraq. Since then, we have significantly enhanced our transportation capabilities to provide timely and effective support wherever it is needed. Since August 2011 alone as an example, Unity LSS has successfully delivered over 2,500 truck shipments into different regions including hostile areas in Afghanistan such as Herat, Lashkar Gah, Kabul, and Kandahar.
Our extensive transportation capabilities include intermodal methods, such as sea freight to Karachi, Pakistan then inland movement by road from Pakistan in to Afghanistan. We have additional primary transportation routes through Kyrgyzstan, Uzbekistan and Tajikistan. Additionally, we transport material through Turkey inbound from Europe and the United States. Over the previous few years, using Turkey as a cross dock and inbound location has proven to be beneficial during times that other traditional routes have temporary or extensive closure due to increased military activity. We pride ourselves in the ability to respond to our customers' needs with quality service and reasonable prices through our area of operations. Our team of seasoned professionals has the expertise to respond to the ever changing needs, demands, and challenges of our customers.
Road transportation, Air transportation, Water transportation - we cover it all. That's why we are the world's largest transportation and logistics specialist.
Transportation services include but are not limited to:
Full or partial truckload
Partial or Pallet Size Loads
Over-the-road truckload or Rail service
Blanket wrap
Warehouse distributions
Inter-Camp movements
Special services and much more
Over 1000 transportation assets:
Flatbed
Lowboys
Reefer vans
Freezer vans
Containers
Self-recovery vehicles
Fuel trucks(5000-2500 gallons capacity)
Recovery Vehicles (with up to 70 ton capacity)
Heavy Equipment Transport vehicles (with up to 70 ton capacity)
Step deck
Double drop
Tankers
Refrigerated trailers etc
The lights are always on and someone is always home at Unity
We're available 24/7: Transportation services around the world.
Inter-camp movements: In even the most difficult locations such as Paktika, Helmand and other high risk areas throughout Afghanistan.
Private security teams: That are competitive with standard basic security rates.
Solid hands-on experience: We have U.S. Military vetted managers.
U.S. process informed train drivers: Our drivers are trained and have the experience with interacting with military procedures.
Secure warehouses: In Pakistan and Afghanistan.
Emergency flights: We have rotary planes and private charters as a backup in case of any emergency or unavailability of flights.
Movement control teams: That monitor and can provide up to date info on movement.
Our Customers